Doja Dragon
Space Tunnel
DEMO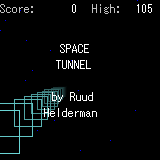 Powered by Java technology

In this game, you have to race across an intergalactic highway. Use the arrow keys to pilot your ship through the long and winding tunnel in space. This will become increasingly difficult as the bends become sharper with each stage cleared. Points are awarded for the distance travelled. Leaving the tunnel means game over!
Soft key 1 or Select key - start game
Soft key 2 - exit
Winner of the Award of Excellence in the first DoJa Application Contest, organized by the DoJa Developer Network.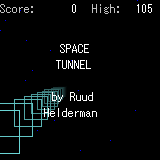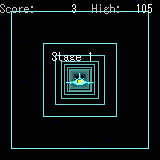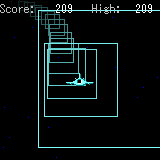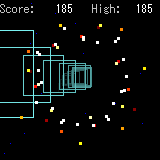 Back to main page
FREE DOWNLOAD!
No subscription needed!
More info
Just send this URL to your i-mode handset:
http://www.dojadragon.com

HANDSETS
This application runs on any i-mode phone that supports DoJa 1.5 or higher.

List of handsets:

Having trouble with any particular handset? Please send an e-mail to: support@dojadragon.com
ABOUT THIS SITE
Copyright © Ruud Helderman 2007-2009


Contact: info@dojadragon.com

i-mode is a registered trademark of NTT DoCoMo, Inc.