Doja Dragon
Enemy Alley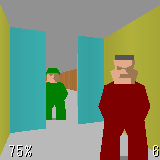 ファーストパーソン・シューティングゲーム
Full 360° freedom of movement.
Optimized for every screen resolution, CPU speed and DoJa version (1.5 or higher).
3 challenging missions, each with hundreds of enemies to defeat.
3 difficulty levels - easy, normal, hard.
Save/load upto 3 game positions.
Auto-save - the game automatically resumes from where you left off last time.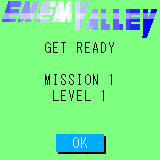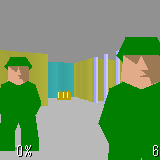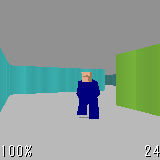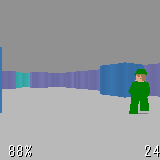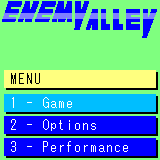 Many levels are still under construction and will become available shortly!
INSTRUCTIONS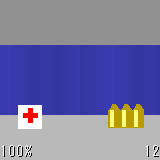 Avoid the guards, or use your gun to shoot your way through.
Pick up medikits and ammo on the way, simply by running over them. This will help you keep up your health and bullet supply (both displayed at the bottom of the screen).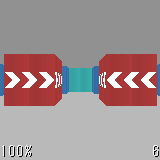 To open doors, just walk up to them. To proceed to the next level, you have to find the door marked EXIT. Keep an eye out for arrows painted on the walls, pointing you in the right direction.

Arrow keys - walk and turn
4, 6 - move sideways (strafe)
Select key - fire
Soft key 1 - menu - save/load your game position, change game options...
Soft key 2 - exit - your game position is automatically saved and restored next time around