Doja Dragon
Spinning Cubes
DEMO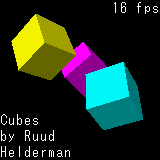 Powered by Java technology

A true 3D animation with 3 colored cubes spinning and rotating around each other.
Soft key 1 - toggle the zoom factor (x1, x2, x4)
Soft key 2 - exit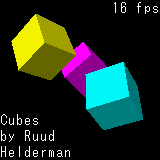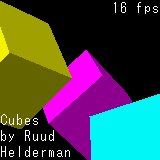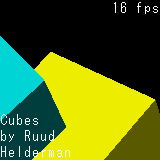 Back to main page
FREE DOWNLOAD!
No subscription needed!
More info
Just send this URL to your i-mode handset:
http://www.dojadragon.com

HANDSETS
This application runs on any i-mode phone that supports DoJa 1.5 or higher.

List of handsets:

Having trouble with any particular handset? Please send an e-mail to: support@dojadragon.com
ABOUT THIS SITE
Copyright © Ruud Helderman 2007-2009


Contact: info@dojadragon.com

i-mode is a registered trademark of NTT DoCoMo, Inc.